One of the busiest full-time mentalists in the world today, Ken performs at hundreds of corporate events and on luxury cruise lines around the world each year.
He has quite the reputation for his no b.s. approach to practical, entertaining mentalism.
In this special lecture for us, Ken will share some of his prized routines from his working act, and since a lecture from Ken wouldn't be complete without a rant...you'll just have to join us to see what's grinding his gears this year.
Since 1983 The Evasons have traveled to over 35 countries, performing at private parties, special events, corporate meetings and gala banquets.
The Evasons have been honored with some of the top awards in their field. They are the first recipients of  "The Mentalism Award" from the Milbourne Christopher Foundation. They were awarded the highest honor for distinguished professionalism by the Psychic Entertainers Association. They are the only mentalists ever to receive the "SARMOTI Award" which legendary magicians Siegfried & Roy present to their favorite act in Las Vegas. They have also been nominated for Stage Entertainers of the Year by the Academy of Magical Arts in Los Angeles.When you see the Evasons, you'll understand why on Penn & Teller's international prime-time TV show Fool Us,  Penn & Teller said: "The kind of mental gymnastics that are done on this are unbelievable. This is one of those rare acts where the more you know about it, the more amazing it is. This act is so good - we've never seen better!"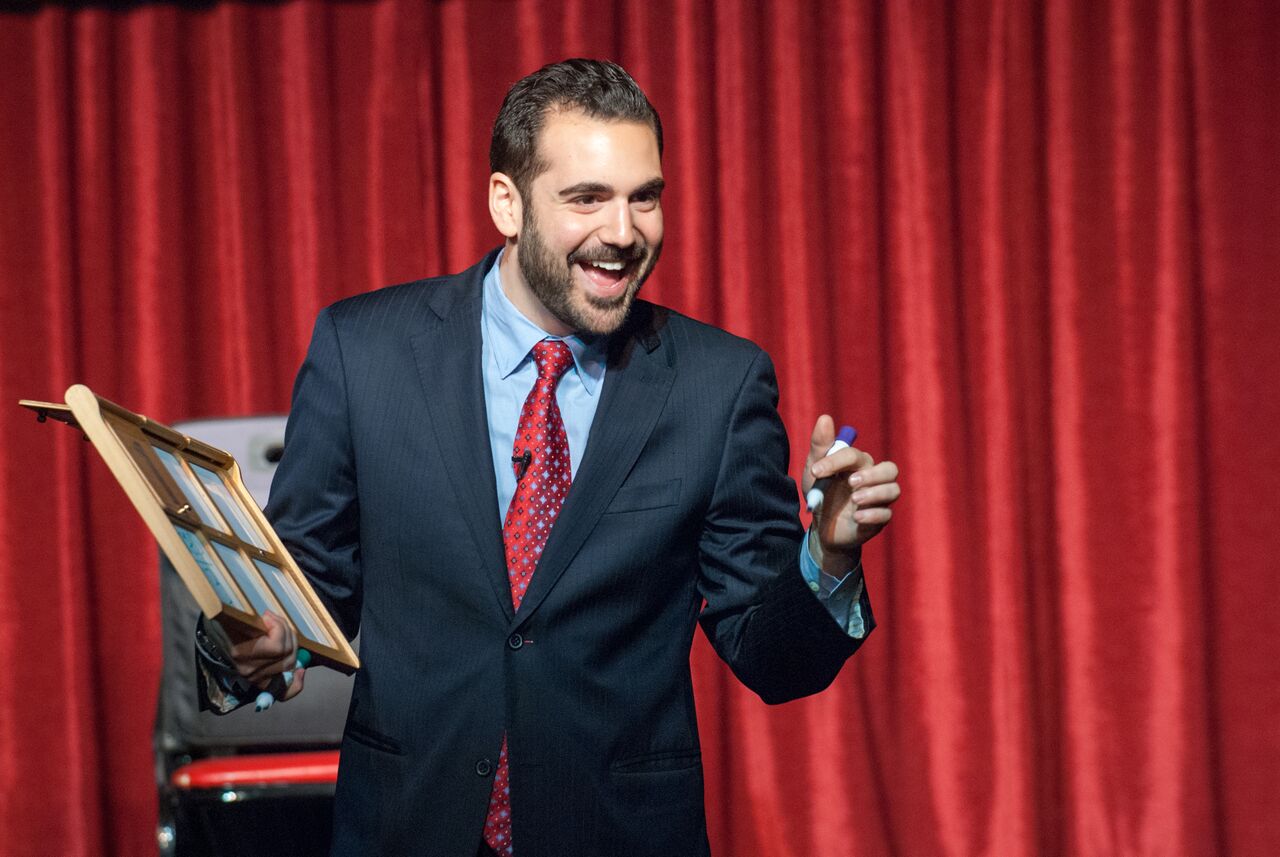 Harrison not only does devastating mentalism, he will also make you laugh out loud as he performs. An incredibly engaging performer who does more than 600 shows a year.  That means he's doesn't just have a ton of experience, but that he's also very, very tired. His lecture will teach you techniques to create your own original material.
"The hardest-working man in comedy" (Time Out NY) and "one of the most unique acts you'll ever see" (am New York), Harrison is one of Comedy Central's "Comics to Watch" and winner of the Andy Kaufman Award.  On television, Harrison has been featured on America's Got Talent, Last Comic Standing, AXS.TV's Gotham Comedy Live, and National Geographic Channel's Brain Games.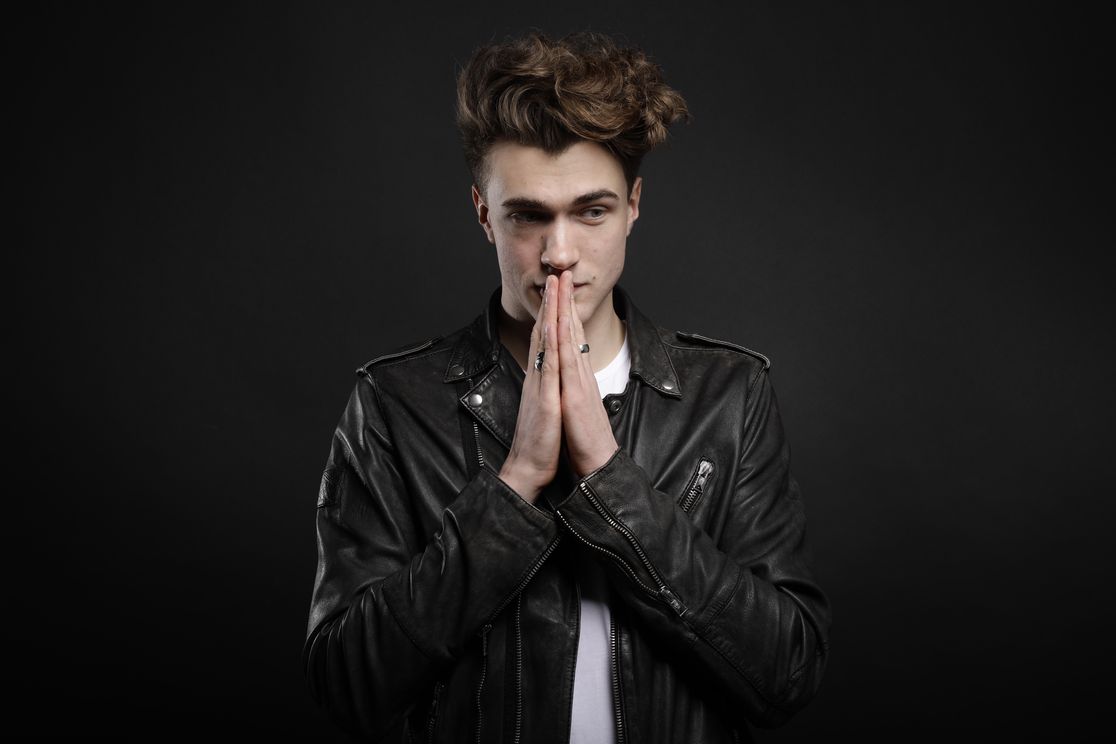 Timon Krause is one of the Netherland's leading mentalists. With a background in Philosophy and Theater he has been lecturing on the philosophy of mentalism and performance theory all around the world. Timon will present at MINDVENTION right in the middle of his six-month theatre tour of his show MINDGAMES, which features live musicians.
In his MINDVENTION lecture, Timon will analyse, teach and share material from his current repertoire. The routines featured will run the gamut from close up to stage routines, and will highlight some of the most crucial points of Timon Krause's thoughts on mentalism.
Timon is well known for fooling Penn & Teller in 2016. In the same year, he was awarded the title of "Best European Mentalist" and he is the youngest recipient of the prize in history. He has also repeatedly won the title of "Dutch Champion of Mentalism". This will be his debut lecture in the US.
Ian has performed and lectured four times at the Blackpool Magic Convention, six times at 'MAGIC LIVE!' in Las Vegas and three times at the Magic Circle. His Penguin Magic lecture is one of the most successful mentalism lectures ever, with over seventy 5 star ratings.
He wrote 'The Full Facts Book of Cold Reading', and has published over 200 articles on mentalism in The Magic Circular and MAGIC magazines. He has been a consultant on TV shows for Derren Brown, Uri Geller and Ben Earl. As a corporate speaker and trainer his clients include the FBI, the British Olympics team, Google, Coca-Cola and the Crown Estate.

"Ian Rowland has got his own franchise on modern, sophisticated mental magic. Best of all, he's smart, and he treats his audience as if they're smart, too." -- Jim Steinmeyer
"Of all the people I have met in mentalism Ian is in my opinion one of THE finest thinkers. His attention to detail is always staggering." - Marc Paul
"Anyone who has seen Ian perform, knows how charming and smart he is! But what I really enjoy even more, is Ian's lectures and his writing. Ian's creativity inspires me to become a more thoughtful performer." -- Jeff McBride
"What impresses me most about Ian is his ability to really digest a subject, dissect it into very simple straightforward rules, and then again do the reverse so when he performs, his presentations seem flawless and direct yet logical." -- Banachek
"Ian has a great mind. I use some of his ideas in my show. He shares a lot of great material." -- Lior Manor