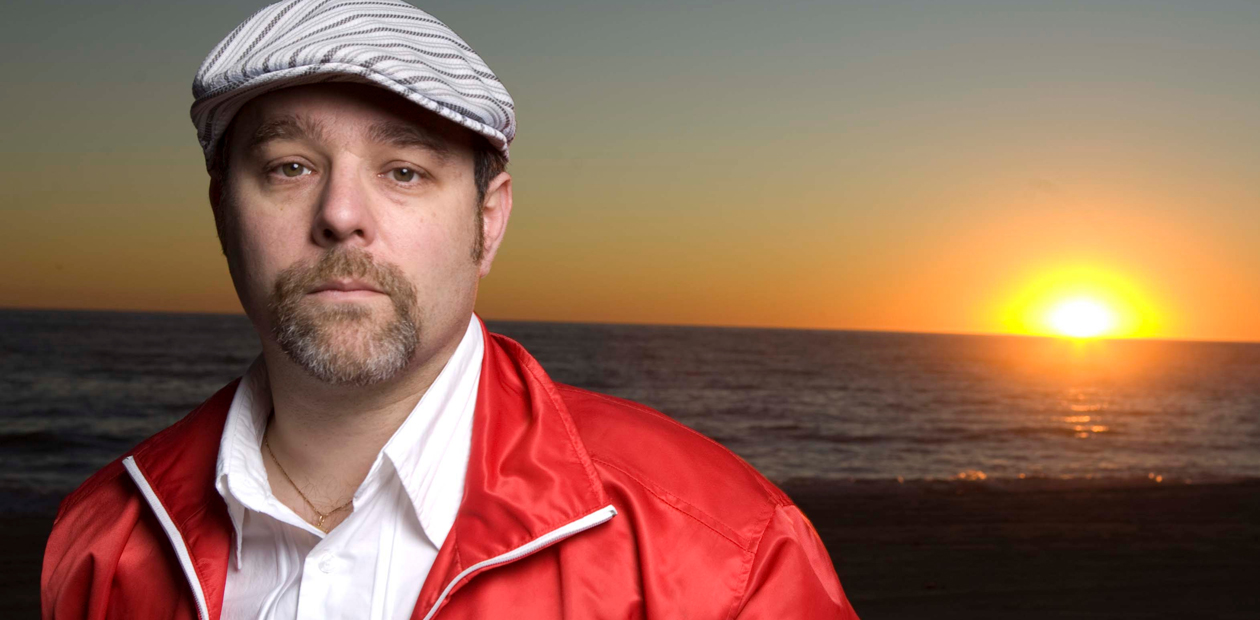 Andy has been doing magic and mentalism for over 30 years. Respected the world over Andy has created some of the most popular effects of the past 20 years.
One of the co-writers and creators of the acclaimed TV shows Derren Brown - Mind Control & Trick of the Mind. He and the show won a Silver Rose at The 2003 Montreux Television Festival - one of the highest accolades any writer and Television program can receive.
Andy also co-wrote and co-directed Derren's hugely popular stage shows - 'Derren Brown – Live', 'Derren Brown – Something Wicked This Way Comes', 'Derren Brown - An Evening of Wonders' , 'Derren Brown - Enigma' and the current live show, 'Derren Brown - 'Showman'. All of the shows have enjoyed sell-out UK tours and West End runs.
In 2008 Andy was awarded the MIMC - this is the Member of the Inner Magic Circle, this is the highest award any Magician can receive and is bestowed upon very few performers.
The Austrian Lucca has been performing magic for 20 years and became a professional illusionist and speaker in 2008. 
Romanian-born Anca was not introduced to magic before marrying Lucca but had a comprehensive stage experience as a ballroom dancer since her earliest childhood.
 In 2012 Anca & Lucca started re-designing and re-inventing the illusion of mind-reading and clairvoyance. Ever since they've been constantly pushing the boundaries of their art and trying to make their performances more entertaining and intriguing even for those who didn't like magic before. They are the most awarded mentalists in FISM history and the current Word Champions of Mental Magic.
Pete Poskiparta is the number-one mentalist in Finland. In his home country, he's well known for his numerous TV performances, his own TV- and radio shows, and several performances at international corporate events and theatres.
He's also been rewarded many times in Finland for his excellent work as a performing artist. In addition to Finland, he has also performed in the US (Las Vegas, Boston, Washington D.C, Chicago, Seattle), Spain, Estonia, Germany, England, Israel, Croatia, and Sweden.
Nique Tan performs as a professional stage mentalist in Singapore. Performing as "The Real Mentalist", he works mainly at corporate dinner events. He also currently produces magic and mentalism reviews on his YouTube channel on his show, "Nique Tan Chats"
A student of magic for over 3 decades, Nique is also a multiple award-winning magician. Involved in the magic and mentalism community whenever possible, he also lectures at magic events and has starred in 2 self-produced mentalism theatre shows, "Mind Magic" and "Curiosity?". Nique is a respected figure in the Singapore entertainment scene and one of the pioneers of performing mentalists in the country.
In his first-ever MINDvention appearance, Nique will share a variety of routines, techniques, and utilities from his close-up, stage, and also his virtual shows. He will also share the basic handling of The Decoy Peek, a 100% full billet peek using a stack of business cards that received praise from Scott Creasey, Marc Paul, and Luca Volpe.
Banachek has performed on major TV shows from CNN Live, to the Today Show and had hundreds of smaller appearances on TV shows the world over, including appearing on and producing over 100 TV shows for Criss Angel. He has appeared in almost every major magazine and newspaper from the New York Times to the National Enquirer.
From the college market, he received the coveted Entertainer of the Year award from the Association for the Promotion of Campus performers two years in a row. Banachek is the most awarded mentalist in the USA and has been awarded the Psychic Entertainers Creativity award and is sought out as a consultant by most major magicians and mentalists in the USA and abroad including Penn & Teller, Criss Angel, and David Blaine. Banachek has put more magic on television than any other magic consultant in the USA.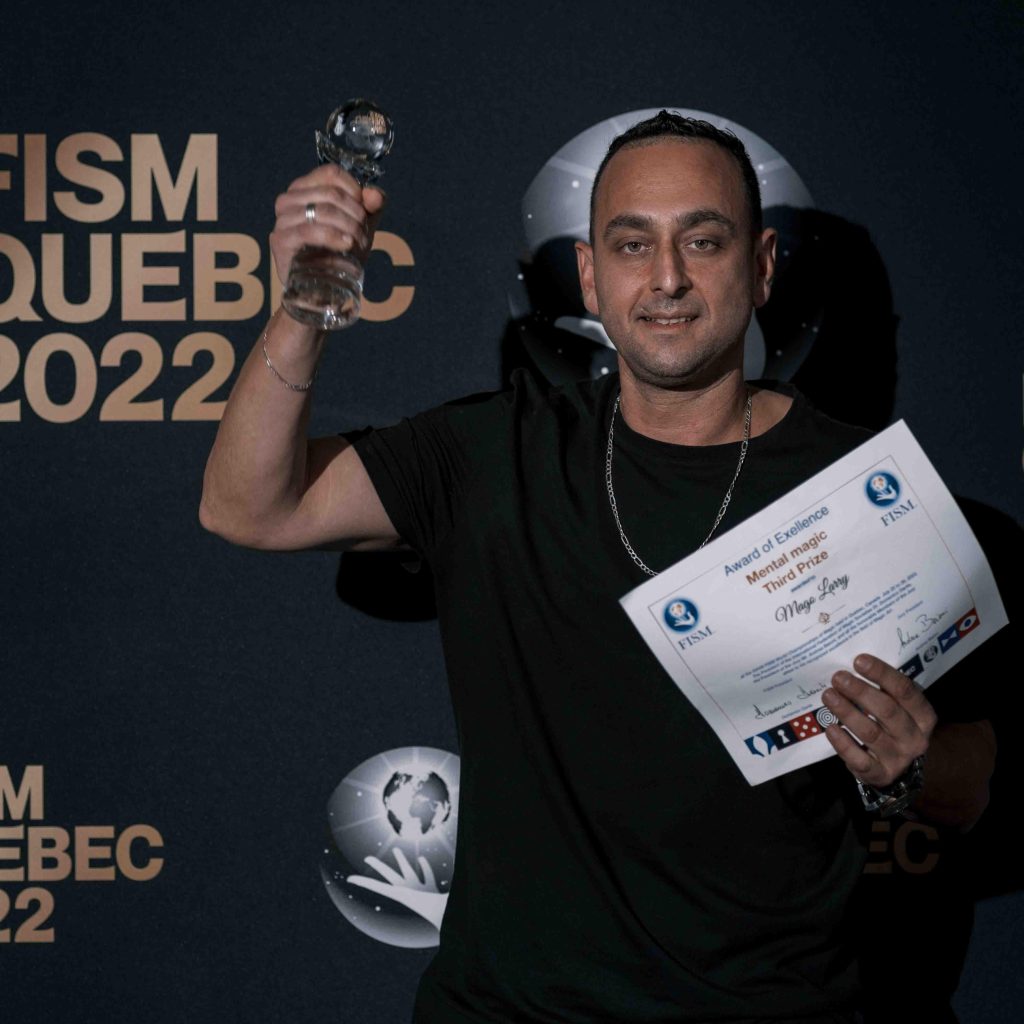 Larry is an Argentinian performer and creator who speaks at numerous international magic conventions and has won numerous prizes and accolades including 3rd Place at the 2022 FISM in Quebec
"I know Larry and have worked with him in South America. I also own quite a few of his great effects. I consider Larry a genius for the way he thinks and the material he creates. He is one of the best mentalists and creators out there! Don't pass up the chance to see Larry ... I promise you it will be one of the best things you can do for your career." -Richard Osterlind
Chris Rawlins has spent the last 12 years performing worldwide as one of England's most original Mystery Performers. With an impressive list of clientele, Chris has been called upon when the stakes were high and he has never failed to deliver.
This will be Chris Rawlins' third appearance at MindVention. He will be sharing material from his professional working repertoire alongside some pieces aimed more toward informal performances. Chris will give you new insight and the ability to see things you know in new, exciting, and valuable ways. This new two-hour lecture will cover material for stage, parlor, and close-up performance environments, it's one not to be missed."