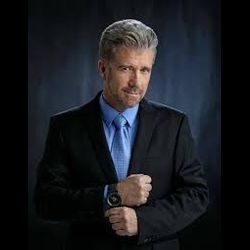 Banachek has performed on over 50 major TV shows from CNN live to the Today Show and had hundreds of smaller appearances on TV shows the world over including appearing on and producing over 100 TV shows for Criss Angel. Read More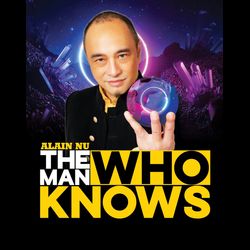 Alain Nu, "The Man Who Knows," is an international performance artist and an entertaining man of mystery. He is a mind­reader, a visionary of the future, and a "you have to see it to believe it" sort of guy. He has starred in his own four-part miniseries for the TLC network, "The Mysterious World Of Alain Nu," and has authored two books ("State Of Mind" and "Picture Your ESP"), available on Amazon. Highlights of his career include headlining at theaters, casinos such as Caesars Palace Las Vegas, and the Norwegian Getaway cruise ship. Read More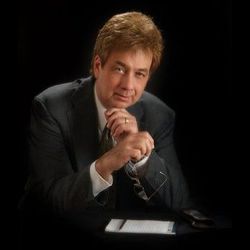 We are thrilled that Richard Osterlind, a former Lifetime Achievement Award recipient, will be back presenting at MINDvention.
Richard is considered by many to be the foremost mentalist performing in the English language today. His unique mix of natural warmth with an almost supernatural ability to read thoughts, bend metal objects with his mind, and scores of other amazing demonstrations, has made him one of the most sought-after corporate entertainers in the world.
He's appeared all over the world - from Beijing to Boston, Monte Carlo to Mexico City, Calgary to Cleveland. Perhaps the biggest testimony to his talents is that he's been invited for return engagements by many of the CEO's and event planners he has amazed year after year.
Richard is also the author of the exciting new book Mind Over Matter that teaches readers how to develop their own ESP abilities.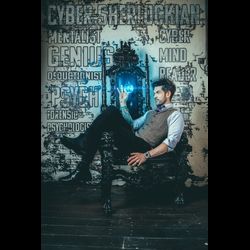 Colin McLeod has been described by the media as the closest thing you will ever see to a real-life Sherlock Holmes. Professionally, Colin has written and performed ten one man, five star, complete sell-out shows at the Edinburgh Fringe Festival. He is one of the longest-serving performers in 'The Illusionists: Live From Broadway' and has been awarded both 'The Dunninger Award', the highest achievable award in Mentalism, and 'The Dave Lederman Award' for creativity in Mentalism by The Psychic Entertainers Association. 
Colin has guest-starred on America's Got Talent and AGT: Champions for the past four years, stunned Prince William and Kate Middleton as part of The Royal Variety Performance, at the London Palladium, and has been crowned the number one virtual magic show for magic and mentalism by the McBride School of Magic; performing for companies including Google, Linked In and NASA. He is also a consultant to numerous magicians, movies, and TV shows around the world.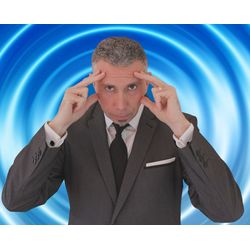 Marc's incredible live shows feature mind-blowing performances of mental agility, influence, and direct mind reading all delivered with outstanding showmanship. His amazing skills have been crafted and refined with over 30 years of experience. He is a consummate pro and a creator of the highest order.
"I'll be sharing some thoughts and effects for socially distanced live shows, that work on Zoom too. One of them is my version of the classic Magic Square that enables you to immediately follow the effect up with a strong number prediction that uses the numbers generated in the square. It's also a good practical example of how to transition smoothly from one effect to another to create a seamless, flowing show. 
I'll also share some work I've done on billet switches and how to make them visually deceptive. As part of this, I'll teach, in detail, my version of Annemann's Telepathy Plus. This is a great substitute for 4 DT, it's smoother, faster, can be done in any environment, does not use envelopes, AND does not use the one ahead method. This version is the most deceptive I've ever come up with!"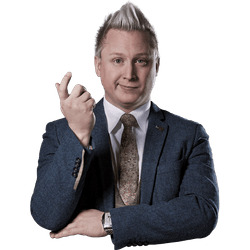 You'd never guess from his accent, but Kennedy was born and raised just outside of Newcastle Upon Tyne. He can't believe it either! At 7 years old, young Kennedy brought his mother to tears as he described the living room of a cottage she had lived in 12 years before. He described the wallpaper, the furniture, and even the way she was feeling at the time.
Was this a psychic phenomenon? Probably not.
He thinks he was probably aware of the fashions of the time and was feeding back observations he'd made, perhaps even on a subconscious level. But it was still mightily powerful.Read More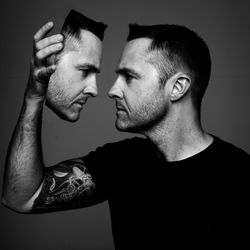 As the world's leading TV hypnotist, mentalist and brain hacker Keith Barry has been blazing a trail across the globe for many years.  His mind-blowing skills have been showcased in over forty international television shows.  Keith also worked as chief mentalist and hypnotist consultant for the blockbuster movies, Now You See Me 1 & 2.
He has written, produced, and performed many of his own stage shows over the last fifteen years and has sold out venues across the globe. As a motivational speaker, Keith has presented at many international conferences such as The Cannes Lions Festival of Creativity and TED, his TED Talk being in the top twenty-five TED Talks of all time, currently boasting over twenty-five million views.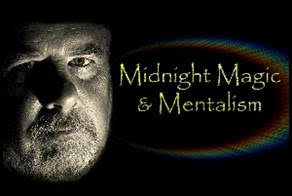 His first pro show was in May of 2000 – and he hasn't looked back since. Today David entertains everyone from millionaires in Halifax to bankers in Vancouver. He counts the largest corporations in Canada among his repeat clients. He headlines festivals, fairs, and trade shows all over the nation.
David has authored or edited ten best-selling books on mentalism and the performance of mentalism. He has lectured to mentalists in Las Vegas and the Psychic Entertainers Association and now lectures about mentalism to groups all over the world. He also coaches and mentors other performers in all aspects of the art.
"I am very excited to be lecturing at MINDvention," he says. "To me, a mentalist is a conduit of wonder. In my lecture that's what I'm going to be talking about. How do you build literal wonder into every effect you perform?"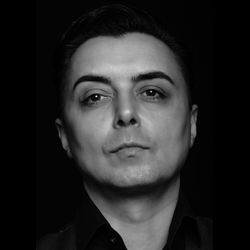 Marc Spelmann, often referred to as 'Spelmann' and the mastermind behind the global phenomenon Magician 'X' has been combining the secrets and principles of the magician with the influence and deductive techniques of a mind reader and the showmanship of a grand illusionist since 1995. He has created some of the most original moments of magic on UK television and is one of the highest viewed magical artists in the world with almost a billion views online and on national and international television.
His unique performance pieces transcend conventional magic with totally original moments of the improbable and impossible that also evoke a far deeper sense of wonder. As a result, Marc has traveled the world performing as himself and also as his alias Magician 'X' for Royalty, Prime Ministers, Presidents, heads of state, and celebrities. Read More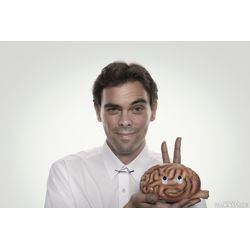 Stefan Olschewski is one of the best mentalists in the world. He was the German Runner-up in Mental Magic 2011 and in 2012 was one of the top five best world mental magicians at the FISM World Championships of Magic held in Blackpool, UK, with over 3,000 participants. He delights international audiences with his shows and shares his extensive knowledge through workshops, books, and seminars.
 Dues to his educational background in theater arts his emphasis lie alongside the classic techniques of a stage mentalist above all on the theatrical elements of a mise-en-scène, on scripting and holding the suspense. When not on tour Stefan lives with his wife and animals in Nordrhein-Westfalen, Germany.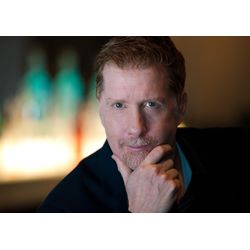 Mentalist Eric Samuels is a performer, consultant, product developer, and author. 
As a performer, his primary focus has been on the corporate world, creating his own lane of unique keynote presentations that balance cutting-edge research with mind-blowing mentalism effects.  
As a consultant, Samuels works with performers from all over the world,  combining his experience as a Mentalist, Stand-Up Comic, and 25+ years as a  developer of talent in the radio industry, where he culminated his career as Sr.  Vice President of Programming for Canada's largest chain of radio stations. Read More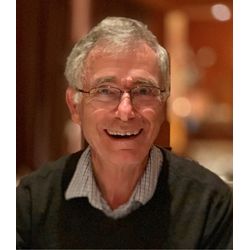 Richard saw his first magician at a birthday party when he was eight, and performed his first show two years later. His interest in mentalism began when he saw The Amazing World of Kreskin on television in the early 1970s. He started performing children's magic shows in the early 1970s as Riccardo the Magician. He wasn't able to make a full-time living out of magic until 1977 when he started doing home psychic parties. He did more than 2,000 of these parties during the next seven years. He started working internationally in the 1980s, doing mentalism, stage hypnotism, lectures, and workshops.  Read More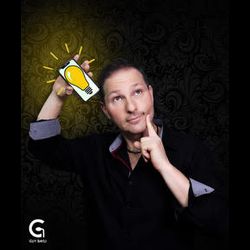 An original and unique creator and performer of Mentalism and Metal Bending with dozens of effects under his creation. 
Bavli appeared in over 500 TV shows and headlined thousands of shows in Las Vegas, and theaters around the world. A master of creativity and entertainment who always takes mentalism to the next level.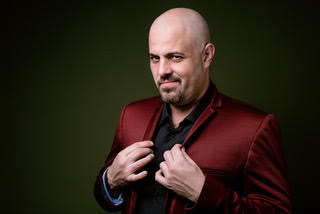 The creator of Wheel of Mind, The Taste Game, and many others…
One of the brightest minds in mentalism. He is not only an amazingly funny and unique performer but also an incredible creator of his own original material and has been consulting and performing in dozens of TV shows for the biggest names in the industry.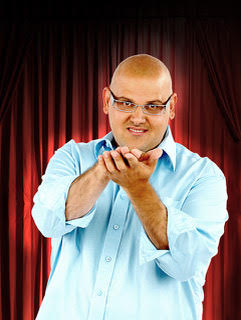 The creator of Cryptext, CamFabulation, Pixto, Inctypto, and many more…
Haim is considered to be one of the major creators of modern mentalism. The star of his own TV show and a unique performer in his own right. He travels the world lecturing, consulting, and teaching new techniques to the biggest names in the field as well as a headliner to the biggest corporate clients.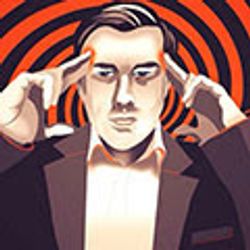 Looch is an Award-Winning Mind Reader, Magician & Professional Mentalist. Based in Nottingham, this professional mentalist performs throughout the UK and Europe with acts that need to be seen to be believed.
Having performed for countless celebrities, sports stars, politicians, and household names such as Barclays, John Deere, 3M, and KPMG, Looch was endorsed by former Dragons Den star Theo Paphitis for his corporate event entertainment.
Admired for his humor, professionalism, and his unrivaled creativity, Looch has lectured to thousands of performers throughout the world and has written several best-selling books on Mind Reading & Mentalism. He is considered by his peers to be one of the most talented performers of this kind in the world today.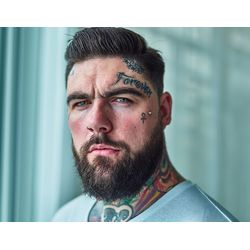 Hailing from West Yorkshire, England, Peter's love for magic started at just 5 years old. He quickly made his transition into mentalism by the age of 15 and has been performing and creating world-class mentalism professionally ever since. He has published many books, some in limited supply, that are highly sought after by those in the know.
He has consulted for many of the top performers in the field and his creative plots and effects will leave you shaking your head in disbelief. His workshop at MINDvention will feature many of his new ideas for effects that can be performed in a virtual Zoom show.
McBride's Magic and Mystery School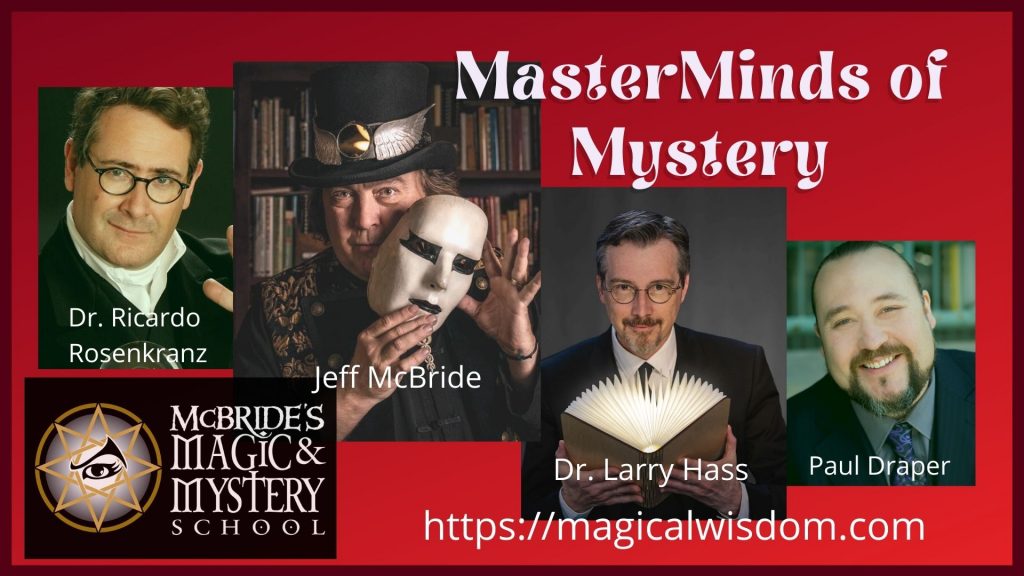 The senior faculty of McBride's Magic and Mystery School (Jeff, Larry Hass, Dr. Ricardo Rosenkranz, and Paul Draper), will present their favorite mystery theater performance pieces, followed by a lively discussion and Q&A session. Jeff and company have presented at several MINDventions in the past, and they always have something wonderful to share. If you haven't taken a look at their school, please do so using the link below.
Learn more about the McBride Magic & Mystery School at https://magicalwisdom.com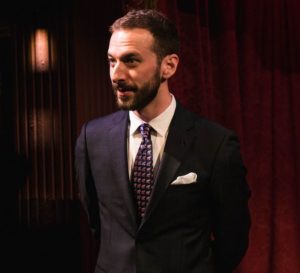 Chris Rawlins is a 30-year-old Mind Reader and Memory Performer, based in Manchester, England. Performing professionally since 2010, Chris earns his living performing his unique programs for private and corporate clients worldwide. He is renowned for his surprising and remarkable demonstrations on and off stage but even more so for his very unique and charismatic character.
Chris lectured last year at MINDVention in Las Vegas and is back by popular demand. His lecture this year will cover 3 routines, for now, the rest remains a mystery.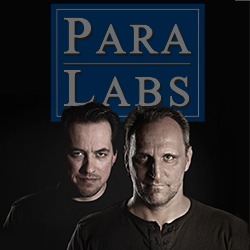 This workshop is presented by Thomas Heine and Rainer Mees from Germany. These two mentalists have extensive credentials in the field. Working together as Paralabs, they have created a range of books and products as well as consulting for a number of top performers. They were one of the organizers of the Mind Summit Mentalism Convention that ran for several years. They are past presenters at MINDvention and this year their workshop will focus on making you a better presenter.
Deeper Impact ... How to get under their skin
Take the term 'workshop' literally: Demonstrations and analyses of some of our performance pieces and joint work to improve your routines. PLUS free access to some of our best works. Read More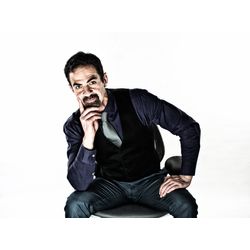 Joshua Lozoff has been performing mentalism at corporate events for nearly twenty years. As a public speaker, he delivers keynote presentations at major conferences throughout the country. Joshua was featured on Penn & Teller: Fool Us, and spent two weeks performing at the World's Fair in Japan, as a featured performer for the USA. Before turning his attention to mentalism and magic, Joshua was a professional actor with major roles on TV shows such as Cheers, and movies such as Clueless. His acting background allowed him to transition to professional mentalism performing unusually fast. Read More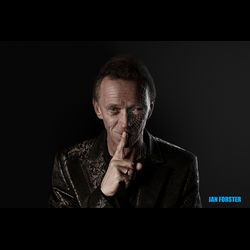 Jan Forster is a great name in Germany and his reputation is exceptional throughout Europe. He was one
of the headliners and lecturers during the "Mindvention" 2011 (Las Vegas), the "Mind Summit" 2014,
2017 (Cologne) and the "Minds4 Convention 2017" (Newcastle). His first "Penguin Magic Live Lecture"
(USA) in 2016 was a great success. In 2018 a second lecture followed (his "Live Act"), which again caused
a sensation. His lectures during MAGIC Live! 2019 (Las Vegas) was a great success and one of the most
talked-about lectures and performances. Read More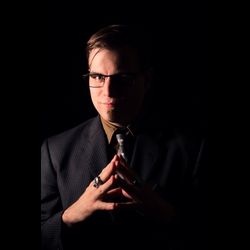 Patrick Redford aka George Tait is known throughout the magic community for both his mentalism and magic. His book 2016 book Applesauce containing a slew of different impromptu impossible effects has sold nearly 10,000 units worldwide.  His work on the Memorized deck took the world by storm a few years later with the release of Temporarily Out of Order. His stack "The Redford Stack" forever changed how people think about the potential of the stacked and memorized deck. He has been seen on tour with Master of Illusion Live, worked behind the scenes on the Illusionists, and may be seen currently touring with the shows What!? Two Magicians Telling the Truth and his solo show Curious Confessions of a Conjurer