Lifetime Achievement Award Recipient Lee Earle
For over 50 years, Lee Earle has been a professional entertainer, first in Magic, then in Mentalism, and finally in corporate workshops.
For 6 years Earle was the editor and publisher of SYZYGY - the Journal of Contemporary Mentalism, subscribed in 26 countries around the world and considered to the the publication against which others are compared. Over 120 well-known practitioners of the art contributed to SYZYGY including John Riggs, Max Maven, Tony Andruzzi, Dave Arch, Banachek, Larry Becker, Bruce Bernstein, Ray Grismer, Craig Karges, Richard Mark, Kenton, Docc Hilford, Mark Strivings, Dick Steiner, Scott Shoemaker, and the list goes on…
Lee has presented several times at MINDvention, including a stellar talk on Seance a few years ago. We are looking forward to honoring a truely inspirational figure in Mentalism.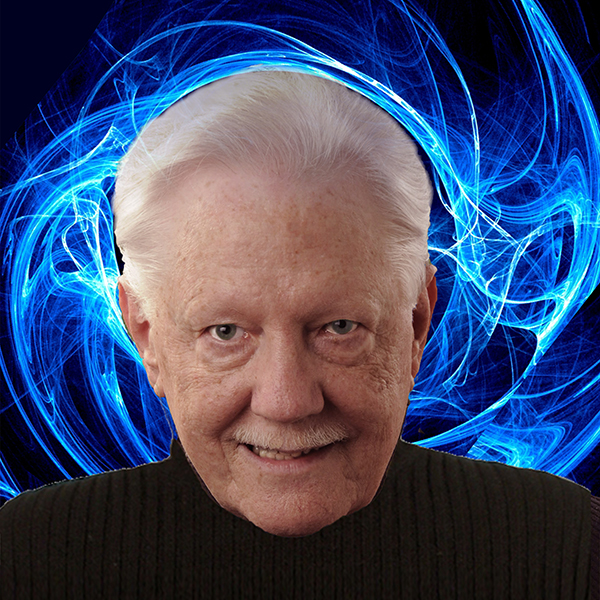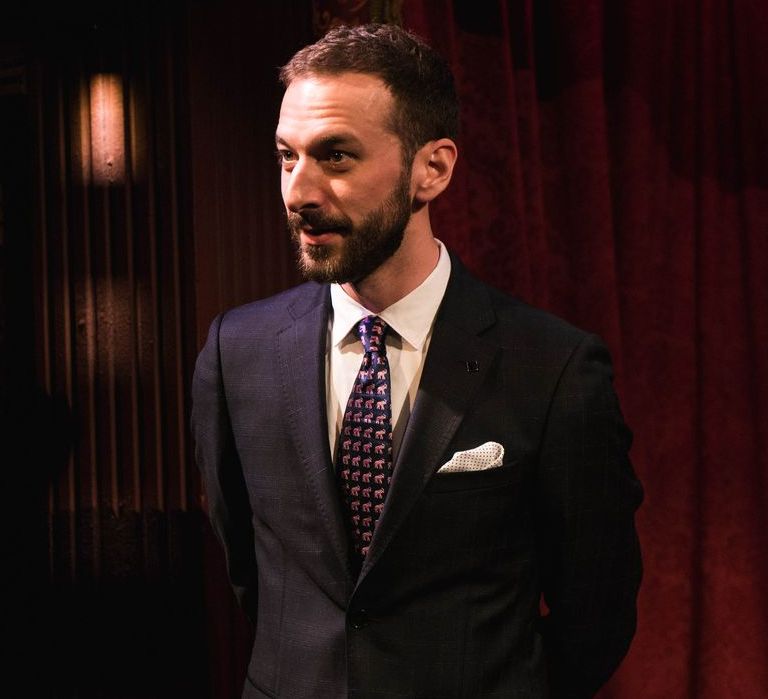 Chris Rawlins is a 29-year-old Mind Reader and Memory Performer, based in Manchester, England. Performing professionally since leaving university, Chris's approach to performing is no nonsense, direct and reliable. Chris has toured extensively as Luke Jermay's opening act and core team member. In addition, Chris earns his living performing for private and corporate clients around the world. He is renowned for his surprising and remarkable demonstrations but also his very unique and charismatic character.
His lecture is Mentalism, for the stage, close-up and even casual situations. Throughout Chris' lecture you will learn reliable, tested and workable material that Chris has performed hundreds of times in the real world.
Chris will teach his approach to the stage drawing duplication and show you how you can apply this in ways never tipped before, that allow you to create the impression that you can know thought of images from audience members that they never physically draw, finishing with a perfect duplication of a spectators physical drawing.
You will learn how to memorize a complete and shuffled deck of cards in an engaging, very real feeling demonstration of memory.
Chris will tip his go to opening routine 'In This Order', a chair prediction with a purpose and premise.
There will also be Mentalism taught for casual situations alongside bitesize chunks of Theory.
"Chris is the real deal. Original presentations that will grab your audiences and not let go. Highly recommended." Bob Cassidy
"I'm a fan of Chris Rawlins, he knows how to create amazement and he will inspire you to do the same!" Marc Paul
"Chris is a creative, original thinker and a truly great performer, his skills and talents mesmerised me. I highly recommend you all to see him in action." - Uri Geller
Who is your performance character? Sadly, too many mentalists and magicians simply don't understand what a difficult question that is to answer. In fact, most never really give the subject much thought. Far too many use the laziest (and most self-delusional) answer of "I'm just me." Still, others don't have characters at all…they are merely caricatures.
In his brief introduction to a life-long journey, Rick will touch upon several initial steps that may finally put you on the path to understanding who you are (or wish to be) onstage, and why it is so important to focus on your character long before you step into the spotlight.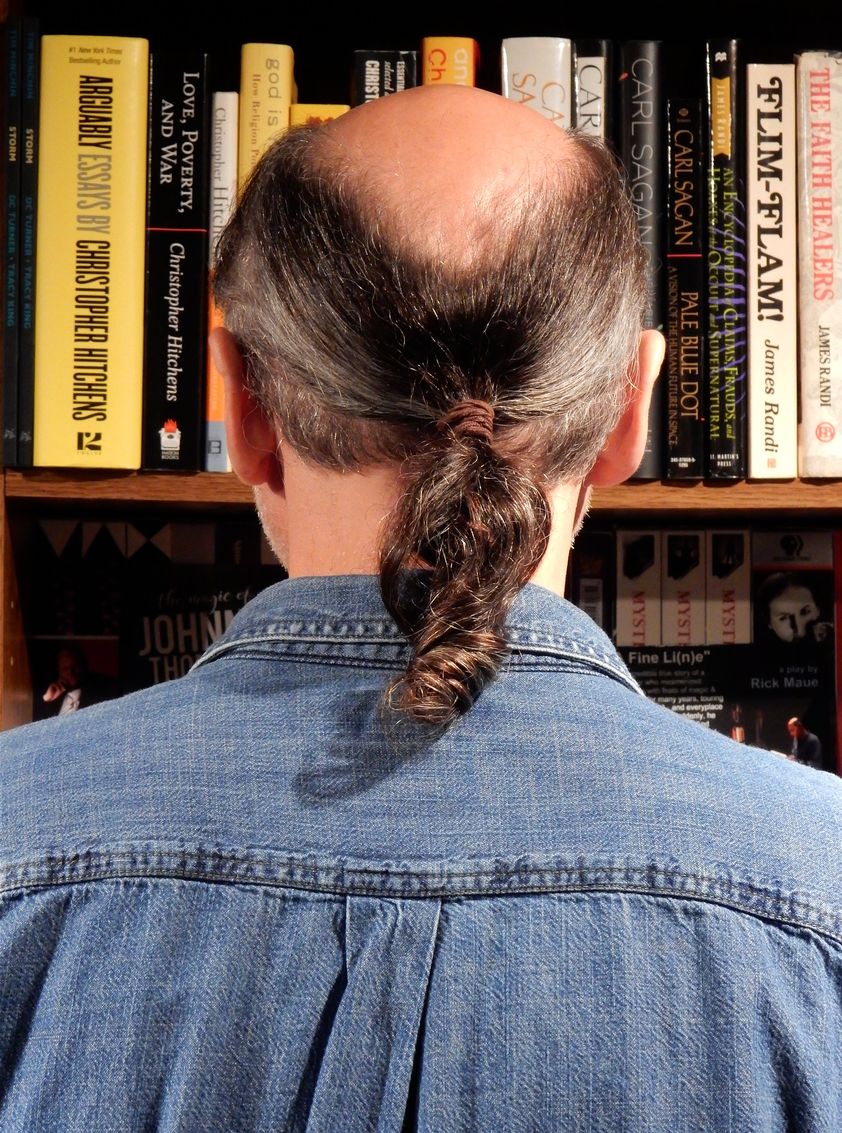 Christopher Taylor is a guest teacher at McBride's Magic & Mystery School In Las Vegas. He has a wide range of knowledge and an extraordinary ability to share the ancient art of storytelling…all with his special added "magic touch". Jeff McBride
Christopher Taylor is simply a genius. Electronics, thematic, blocking, directing, teaching, the man is a REAL wizard. Even his worst ideas are gold. Marc Salem
I like the way you are able to get so much entertainment and mystery from a little bit of mischief. Barrie Richardson
The Sunday Night show will be in good hands when the staff and class of Jeff McBride's Mystery School will perform. Joining Jeff will be; Ross Johnson, Larry Hass, Gene Franklin Smith, Victor Casteneda, Kabir Khan, and David Morey. All of these gentleman perform professionally as mentalists rather than magicians.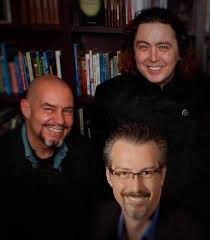 IMAGINE THAT! Igniting Your Brain for Creativity and Peak Performance
Do you view the future with hope and possibility? Or do you allow fear to cloud your thinking, creating insecurity and stress?
Do you know how to apply your imagination to generate creativity, motivation, happiness and hope?
In these uncertain, challenging and complex times, success as a mentalist literally depends on the importance of knowing how to manage your thinking. As Einstein said: "Imagination is more important than knowledge. It is a preview of life's coming attractions."
In this cutting-edge, practical and entertaining program, James captures and holds the audience's attention with dynamic, compelling stories and interactive demonstrations that leave no doubt that you can achieve what you imagine.
Exceptional individuals in all walks of life are distinguished by their capability to think creatively and perceive new opportunities for innovation. They have mastered the skill of "visualization" and can clearly communicate a dynamic, compelling, optimistic vision of the future.
James Mapes, the world's foremost authority on the psychology of "applied imagination" and creator of Quantum Leap Thinking™," demonstrates how success can be achieved by understanding and applying these concepts. James skillfully stretches perceptions to see new possibilities. He guides his audience to recognize how the powerful mental pictures we all carry around impact the opportunities we see and the choices we make.
Timon Krause made a major impact at last year's convention, so we are having him back this year. He is one of the Netherland's leading mentalists. With a background in Philosophy and Theater he has been lecturing on the philosophy of mentalism and performance theory all around the world.
In his MINDVENTION lecture, Timon will focus on practical lessons and insights he has gained from touring his latest show, MINDGAMES, through 70 theatres in the Netherlands. The lecture focuses mainly on theory and spans lessons from promotion, to show-building, to show rehearsal, managing your energy levels - filled with practical advice and exercises that can be applied on stage and in close-up alike!
Timon is well known for fooling Penn & Teller in 2016. In the same year, he was awarded the title of "Best European Mentalist" and he is the youngest recipient of the prize in history. He has also repeatedly won the title of "Dutch Champion of Mentalism".
Mark Strivings * Workshop
Mark is the author of thirty books dealing with magic and mentalism. He has had over 60 exclusive commercial releases and been featured in over 20 video productions for the magic community. He is a 25 year full-time pro based in the Denver area and has performed and lectured from coast to coast including Monday Night Magic on Broadway all the way to the Magic Castle in Hollywood and everywhere in between.
His effects are in the professional repertoires of top pros the world over. He is credited with starting the strolling mentalism movement of the last 25 years beginning with the release of his now-classic book, "Mobile Mentalism". He is also the creator of 'One of the top-ten devices ever created for the working mentalist' (Docc Hilford), the legendary Sight Unseen Case.
Founder of Cesaral Magic, Cesar has become renowned as a creator and innovator having both invented and manufactured dependable, durable, practical and incredible products for the community for the past nineteen years. A number of his creations have not only been recognized for their ingenuity but have received awards in the Invention Category.
With an impressive list of over 40 unique magical creations on the market, he's now sought after by professionals worldwide as the "go to man" for custom projects, Got Talent performances, etc.
Lecture: Creativity & Technology from Dreams to Reality
Creativity and Magic: Coming up with the seemingly impossible. What is the creative process followed by Cesar Alonso?
From Dreams to Reality: A Step by Step Process. Many performers invent concepts and props but don't know what to do with them. Learn how to move beyond the original idea or prototype to a commercial product.
Technology and Magic: Keep safe from technology problems. The "B" plan. How can I get the most out of new technology and technological products? How do we conceal the technology from the audience?
Lecture description Todd Karr will reveal the hidden stories and forgotten techniques of Theodore Annemann (1907-1942) in his "Ted" talk "Annemann's Enigma," with highlights from his immense new biography-anthology. Exploring both history and performance methods, Karr will explore Annemann's early experiences as a groundbreaking mentalist, card hotshot, bullet-catching daredevil, and author of some of magic's most important writings. Illustrated with rare photos and vintage film clips, the lecture will also explain several of Annemann's minimalist secrets and gimmicks as the mind-reader's enigmatic, sometimes-tragic tale unfolds.
About Todd Todd Karr is the one-man show behind The Miracle Factory, researching, designing, writing, editing, translating, and publishing its award-winning books. He even packs your order.
His epic book tests – including The Shakespeare Experiment, The Secret Lexicon, and The Da Vinci Zone – are among the most meticulously created and cleverly designed, featuring ideas from colleagues like Andy Nyman, Michael Weber, and Max Maven. Other published mental effects include his early "Karr Watch" in Bascom Jones' Magick.
The Magic Castle has recognized Karr's work with its prestigious Literary Fellowship and a Life Membership. Other honors include the Milbourne Christopher Foundation Literary Award and the Society of American Magicians' Biography Prize.
Jared Kopf performs magic, reads minds, and interprets symbols all over the world. Sometimes, he and a company of wizards create practical effects for plays, films, and TV shows such as "The Eye Ball," A Ghost Story, Light from Light, and National Geographic's Breakthrough. Other times, he pretends to be someone else on a stage or in a movie.
Once, in Changchun, he found the philosopher's stone and turned lead into gold. Occasionally, he reads the tarot for free outside a café on Greenville Avenue, just down the street from his home in Dallas, Texas where he lives with the sorceress Elayna Mitchell and their son Martin, who draws people's dreams in a notebook.
The Viennese performer Lucca is a full-time professional entertainer and speaker. Since he started performing, his aim has been to re-establish mentalism & magic as a first-class, entertaining art form. Detached from the old clichés, Lucca deals with very diverse topics in his illusions such as lying, reincarnation, quantum entanglement, love, music or legendary football games. His performances and illusions, many invented by Lucca himself, almost exclusively involve the audience. He performs with everyday items or simply creates illusions in the minds of his guests.
Since 1999, Lucca has been a member of the Vienna Magic Circle and since then he has provided exquisite entertainment for numerous corporate and exclusive events around the world. Click here to see his recent appearance along with his wife Anca on Penn & Teller's Fool Us TV show.
Some of his awards are;
3 x Austrian Champion of Mental Magic 2012, 2014 & 2016
German Vice-Champion of Mental Magic 2014
Vice-World Champion of Mental Magic 2015-2018
European Champion of Mental Magic 2017-2020
Vice-World Champion of Mental Magic 2018-2021
Nostradamus d'Or -Europe's Best Mentalist 2019-2021
Jon Stetson & Rick Maue | The Conversation
It's a word we all know.
Or do we?
Perhaps we simply think we know it.
Conversation. Yes, the word is conversation. But don't be fooled; there is so much more to it than that. Just about every exchange we have with others is a conversation. If you bump into a friend on the street, you have a conversation. If you go our on a date, your have a conversation. If you stand on stage, you engage with an audience… and you have a conversation.
At this year's MINDvention, Jon Stetson and Rick Maue are going to have a conversation. Strangely enough, it will be inspired by two rather surreal conversations, on one very bizzare day. In fact, those two surreal conversations sparked a third conversation at Rick's home, and this valuable MINDvention session was suddenly born.
But what does this have to do with Mentalism?
Well… Actually, everything.
Jon and Rick will passionately converse about the foundation of our beloved form. From everyday effects to cold reading, they will shine light on the typically ignored elements that separate the serious performers from the standard masses. They will talk about things that are rarely discussed - or even thought about - by far too many practitioners of mind deception. They will radically transform intangibles into tools.