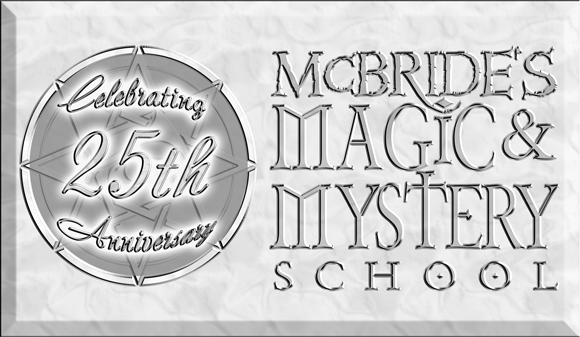 The Master Class for Mentalism takes place the three days before and after MINDvention right here in Las Vegas, produced by Jeff McBride as part of his Magic & Mystery School.
​The class is an intensive three days of performance and instruction in the art of Mentalism. His staff includes; Ross Johnson and Larry Hass (Both are along with Jeff, former MINDvention presenters). If you have not attended this event, you don't know what you're missing.
Two more great workshops from Bob Kohler & Friends.
First, The Arsenal Pro Mentalist Toolkit Workshop November 8-9, 2019
Bob Kohler and Jon Stetson are proud to announce that our new expert trainer is Catherine Hickland. Catherine has decades of television acting experience, Broadway performances, stage hypnotism, motivational seminars and so much more. Please read her bio under the Trainers section. You can also search Wikipedia. You'll soon discover that she's by far the most famous trainer and the missing link Jon have needed to bring in expertise to areas that we've never covered before that are essential to a professionals Arsenal.
The Arsenal Workshop will be intense. We'll be together for 8 hours a day for two days that are immediately before the Mindvention Convention.
Second, Bob Kohler Pro Blindfold Act Workshop November 13, 2019
This workshop is your opportunity to have Bob Kohler teach and build you his personal blindfold. His blindfold technique has been a well guarded secret since Bob developed it in 1986, In all of the years since it's creation Bob has only built this amazing blindfold for four close friends, Bill Malone, Seth Kramer, Anson Chen and Ben Whiting. All full time world class performers!